Eugene Norris Co Director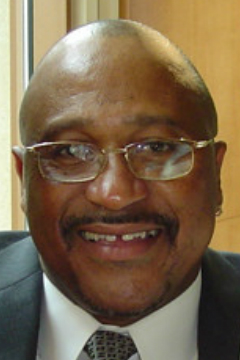 Eugene Norris
Co-Director
Eugene Norris is a retired Educator, former Choir Director, Worship Leader & Sunday School Teacher.

He has spent the past 11 years working with the Metro Columbus Christian Job Corps.

Eugene serves as the Coordinator of the Men's Job Corp. The focus is working with anyone in the community going through life transitions. "God sends us men/women who are homeless, ex-offenders, recovering addicts or people who are just going through the "bumps of life" as our participants."

Metro Columbus Christian Job Corps provides Pre-Employment Skills & Career Development training using the Work Life & the Jobs for Life Program. Both programs unique biblically based approaches which instill life and work readiness skills that not only prepares its graduates for work but also assists them in building a healthy life. Eugene is the Lead Facilitator for both programs.

Eugene also serves the Lead Facilitator for a MCCJC program called Faith & Finance. The training is developed for low and middle income families and gives user- friendly skills in budgeting, savings goals, managing credit as well as a basic understanding of the communities banking resources.
MCCJC believes this to be a key asset in need of strengthening in our communities & churches.